Xerox WorkCentre 7970 Overview
There is nothing more annoying than working on an important project only to have your office machine fall short. We believe that the only thing stopping you should be your own imagination, not the shortcomings of your office machine. That's why we believe that the Xerox WorkCentre 7970 is a great option for those who demand more.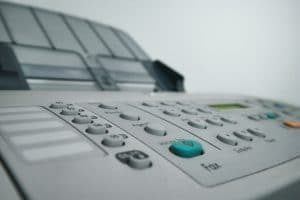 The Xerox WorkCentre 7970 gives you the ability to take on any unexpected job that comes your way. You will get a number of features that give you the power to take on any print job that comes along.
This is a full color tabloid printer than can handle prints up to 12.6" x 19". These are huge prints that can have a print resolution of up to 1200 x 2400 dpi.  You can also get copy resolution of up to 600 x 600 dpi with a duty cycle of up to 300,000 prints per month.
The WorkCentre 7970 does more than just print pages. It can also help you with other processes, such as scanning. This machine has the tools to help you spend less time at the machine and more time working on more important jobs.
Optical character recognition
Searchable PDF creation
Scan both sides simultaneously
Scan to Email
This machine comes with so many functions that are all backed with Xerox's trusted technology. They focus on innovation and that is clear with the WorkCentre 7970. This is the machine you need if your prints are important to you and your business. Don't sell yourself short. Give us a call to learn more about getting a WorkCentre 7970 for your office.