Xerox WorkCentre 5955 Copier
The Xerox WorkCentre 5955 Copier is very easy to use and is capable of high demand printing. This printer has a printing speed of 55 pages per minute and a duty cycle of 200,000 pages per month, this copier is perfect for fast-paced businesses.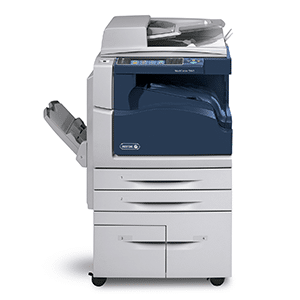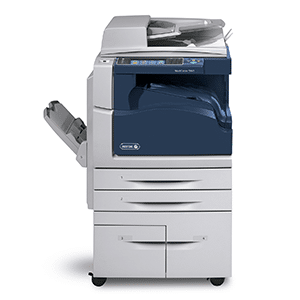 Routine maintenance is easy because there is an accessible paper path. You no longer a need to call technical support to remove a simple paper jam. There are simple slide-in, slide-out replacement keeps you up and running when something breaks you can easily fix it. This results in more uptime and printing keeping you on top of your tasks!
This Xerox copier is up to date with the latest technology. You can download apps direct from the Xerox app gallery including Dropbox and scans directly to your computer. This copier has a built-in Wi-Fi Direct connection that lets you print from your mobile device without having to connect to your network. This makes it easier to get things done without having to worry about how to transfer files to your copier.
Call us today and we'll help you with all of your printing and copying needs. We are authorized and have been selling copiers for 10 years and we would love to help your company!