Xerox Versalink B405 B&W Multifunction Printer
If your business doesn't do color copies or prints, the Xerox Versalink B405 B&W Multi-function Printer may be the best printer for you. It has a ton of great features that will help your business run smoothly.
Some of those features include:
Black-and-white Multifunction Printer with support for Letter/Legal
1200 x 1200 dpi
Copy, print, scan, fax, email, and cloud
Best for work-teams of 3 to 15 users
Unparalleled multi-function productivity with incredible print quality
Designed small to perform big at the heart of your business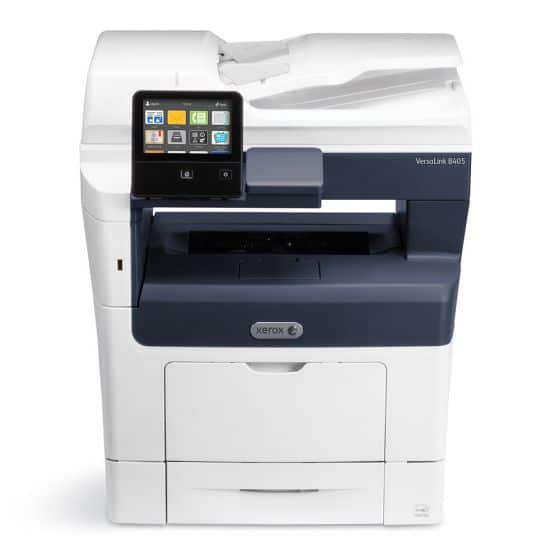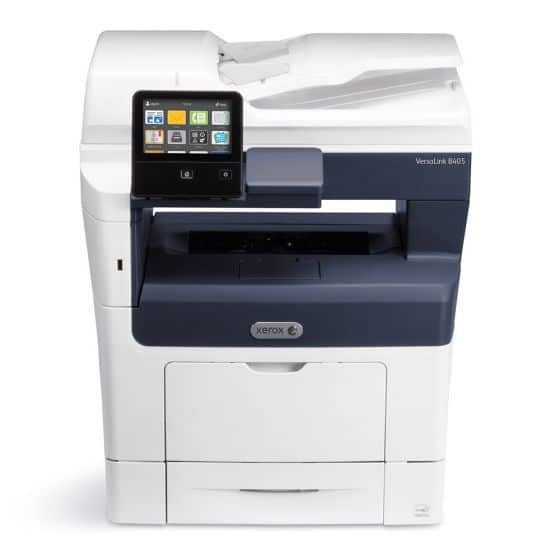 The Xerox Versalink B405 B&W Multifunction Printer has 5 trays that you can fill each tray with 550 sheets of paper if you want, this makes it much easier to keep your workflow going without having to stop a lot and add more paper in. This Versalink model is mobile and cloud-ready. Which means it can instantly connect to the cloud and mobile devices right from the user interface, with access to pre-loaded, cloud-hosted services that let you work where, when and how you want.
Xerox makes sure that your documents stay safe with Secure Print to set up who can see files so that you do not share files with anyone you do not want to share them with. They also give you troubleshooting options meaning that will spend less time calling support because most of the time you're able to diagnose the problem yourself.
If you're ready to purchase your Xerox copier, give us a call today and we can help you get started!