Xerox AltaLink Copiers for Pittsburgh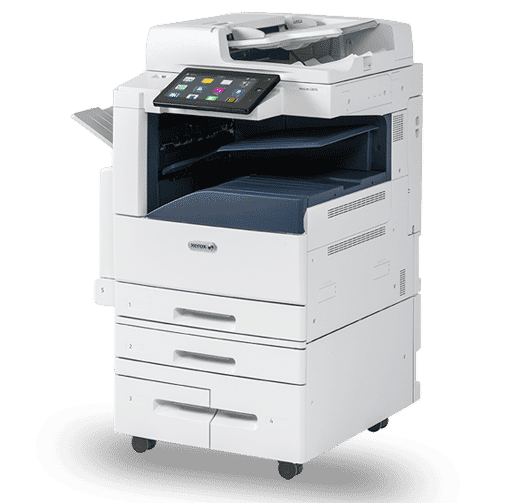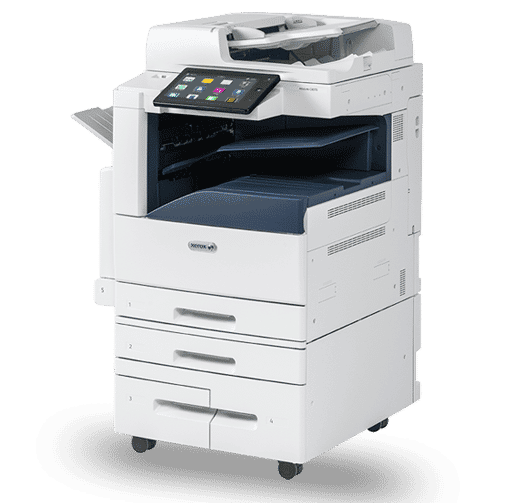 Xerox Altalink copiers give Pittsburgh businesses performance that can't be beat.
Introduction
In today's business world, it's important to have an effective copier that works well. At Pittsburgh Copier, we know how important it is to find the best copier options for each customer's needs. Because of this, we're happy to offer the Xerox Altalink series of copiers, which are made to make your work easier and make you more productive. This piece compares the different Altalink models and points out their most important features and specs.
Monochrome multifunction copiers are the Xerox Altalink B8155, B8165, B8175, B8190, and B8100.
The Xerox Altalink B8100 line has five black-and-white multifunction copiers that can copy between 55 and 100 pages per minute. (ppm). All models can print, copy, scan, and send emails by default, and faxing can be added as an option. Important parts of this series are:
Access papers and print them from your mobile device or the cloud. This makes it easy for everyone on your team to work together.
Advanced security features: Features like Secure Print, user authentication, and McAfee Embedded Control can help you keep your sensitive info safe.
Customizable user interface: The 10.1-inch touchscreen interface can be changed to fit your specific routine, making things easier and more effective.
High paper capacity: These copiers can handle even the biggest print jobs with ease because they can hold up to 8,000 sheets of paper.
Color multifunction copiers are the Xerox Altalink C8130, C8135, C8145, C8155, and C8170.
The Altalink C8100 line is a great choice if your business needs high-quality color printing. These copiers can print at speeds between 30 and 70 ppm, with very accurate colors and clear, bright images. Important parts of this series are:
Professional choices for finishing: Features like making booklets, punching holes, and folding let you make polished, professional documents.
The Emulsion Aggregation (EA) Toner technology from Xerox gives you sharp text and clear images that make your papers stand out.
High paper capacity: These copiers are made to handle high-volume print jobs because they can hold up to 5,140 pieces of paper at once.
Advanced scanning features: You can scan papers to email, network folders, or the cloud, and PDF files can be searched.
Xerox Altalink copiers are the best choice for businesses in Pittsburgh.
No matter how big or small your business is, the Xerox Altalink line has a copier that will meet your needs. You'll get the following perks if you lease a Xerox Altalink copier from Pittsburgh Copier:
You can choose a lease time that works for your business, and at the end of the lease, you can choose to upgrade or buy your copier.
Expert support: Our team of trained techs is ready to help you set up, maintain, and fix any problems with your copier.
Cost-effective solutions: Your business can save money on early costs by leasing a copier, and our competitive prices make sure you're getting the best deal on the market.
Conclusion
The Xerox Altalink series has a wide range of powerful, efficient, and flexible copiers that are made to meet the different needs of businesses in Pittsburgh. By leasing a copier from Pittsburgh Copier, you'll have access to the latest technology, expert support, and flexible financing choices, making it the perfect choice for any organization.
Get in touch with us today to talk about your business's copy needs and learn about the benefits of leasing a Xerox Altalink copier.