Xerox AltaLink B8045 Multifunction Printer
Are you ready to boost your business production? The Xerox AltaLink B8045 Multifunction Printer can do just that. The Xerox AltaLink B8045 MFP can print, scan, copy and fax. This Xerox copier comes at a great price and is a great investment for your business.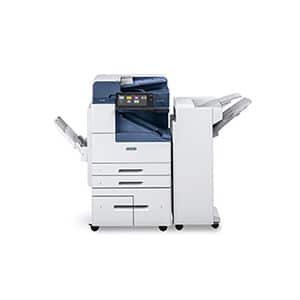 You're able to produce 45 pages per minute with this copier. This Xerox copier helps you with your day to day workload. There are great features including Mobile Printing, added security for personal documents, and additional finishing options that will impress your business clients more than ever.
The  Xerox AltaLink B8045 MFP allows for you to use equipment that you currently own in your office, this way you can easily install to adapt to your needs. Included with this copier is an installation wizard feature that walks you through the process so that it's set up accurately for all of your copying needs.
Call us today and we will help you with any questions you may have on this copier or any other copier that Xerox has available.