The Altalink C8035 Multi-use Printer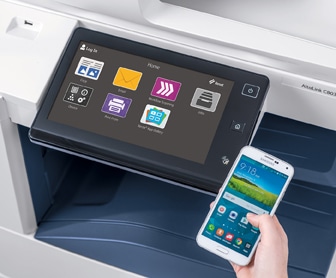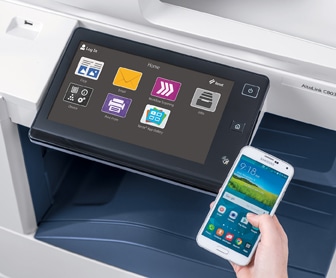 Introducing the Altalink C8035! A color printer that offers a variety of different functions that you don't want to miss out on!

There are a number if useful things included with the basics provided in a printer/copier. No longer will you need to get tired of stapling a few pieces of paper together at a time. Included with the Altalink C8035 is a stapler that can staple up to 50 sheets of paper at once; and, an office finishing feature of stacking 500 sheets of paper! Along with that, this printer contains an envelope tray. This is extremely nice if you are a business that sends a lot of mail. The Altalink C8035 also has an optional booklet maker. What this does is create a 64-page saddle-stitched booklet. Wow everyone in your presentation or board meeting with your sharp and easy to make booklet provided for you by the Altalink C8035. All these features are nice, but the Altalink C8035 knows that what is most important to you is efficiency in printing and copying. Not to worry! This printer prints 35 pages per minute and has a monthly duty cycle of 110,000 pages a month.

We love the Altalink C8035 and so will you! Get yours today… you won't regret it!