Money Saving Tip: Understanding Lease Rates
Negotiating a fair copier lease can be especially difficult if you don't know all the ins and outs of copier contracts. There are a number of ways to help you save money that the other guys won't tell you. We want to take the guesswork out of copier leases at Pittsburgh Copier. One of the best ways to get yourself a better rate on your copier is to know about how lease rates are determined.
Lease rates work on a step system, instead of adjusting gradually. What I mean by that is that there are certain benchmarks that, once you pass, open you up to a better lease rate.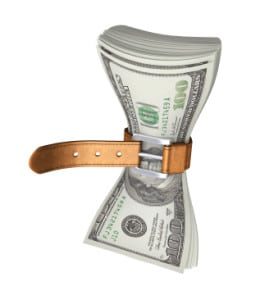 Here's how that would look in numerical form.
If you wanted a  48-month lease for a small copier at a cost of $3001. The bank will determine that your Fair Market Value lease rate will be $74.
If you were to buy the same copier for $2999 then your lease rate would actually be higher. Your Fair Market Value would rise to $91. That's a difference of $17 per month!
Just to help show it differently.
$3001 Lease = $74 per month
$2009 Lease = $91 per month
$17 x 48 months = $816 over the course of your lease.
The reason that those $2 make such a difference is because of the step format that is used in copier leases. Always ask your copier rep about these price breaks. If you are close to the better lease rate then you can often negotiate to pay a little more for something like installation to get yourself to the higher price range.
If you want to stop fooling around and get the best lease rates in Pittsburgh then give us a call today. We tell it like it is, and will not give you the runaround. Call Pittsburgh Copier today to get yourself the best copier for the best price.