Managing your Copier Costs
Finding savings for your business is a must if you run your own company. Many people go through their budgets with a fine toothed comb and never consider the costs that might be coming from your office copier. There could be much more spending, and wasted money, going on than you expect. That's why it's so important to manage your copier costs before things get out of hand.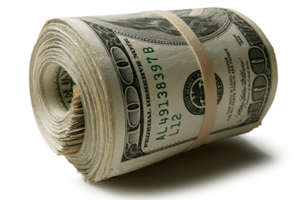 Most people do not want to manage their copier costs all on their own. In general there are two options if this is where you fall.
Assigning a copier manager.

This person will be your in-office copier expert. They should understand the ins-and-outs of your machine and be able to help you save money. They should be good at finding patterns of waste and staying on top of overspending. This is a great options for those who work in a slightly smaller operation
Work with a managed print services provider.

This is a great option for bigger businesses that cannot handle the workload on their own. A managed print services provider will be able to monitor everything that happens within your machine. This is the most complete option for those who need to cut their copier costs. You will be able to see specific areas of waste, cut down on spending, and have someone on your side who knows your copier processes even better than you.
Either option is a great way to manage copier costs, but it's up to you to decide what is best for you. Both choices will help you cut down on spending waste, and it may surprise you just how much money can be saved.