The Best Way to Save on Prints
Consumable costs can get out of hand if you do not pay close attention. Copier leasing companies will hard sell you on the copier itself, and then use sneaky sales practices to make you pay too much on prints and toner. At Pittsburgh Copier we want to help you see through the haze and make smart copier decisions. That's why this week we are going to help you learn the best way to save on prints.
The secret to buying prints is actually to buy a little less than you think you may need. Many copier companies will try and scare you into buying more prints than you actually need. This is a trick to make them more money, not help you.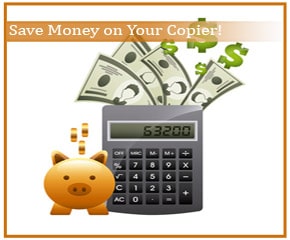 For example:
You calculate your monthly output and decide that you need 25,000 prints.
The salesperson might suggest that you buy 30,000 prints, just in case. They offer to knock the price down from $.o15 per print to $.014 per print.
It may sound like a good deal because you are paying less per print but you are still paying more.
25,000 prints x $.015 per print = $375 per year
30,000 prints x $.014 per print = $420 per year
That's an extra $45 per month spent on prints that you will never use. No matter how you do the math, it is always cheaper to buy what you will use, instead of wasting money  on stuff you never use.
At Pittsburgh Copier we recommend buying about 80% of what you think you will need. You will often not even hit that mark, and when you do you can just buy what you need to fulfill the job. It will be slightly more expensive per print, but you will still be saving money.
For more copier tips call us at Pittsburgh Copier. We are the copier experts and want to help you with your next lease. Give us a call today and find out why we have the best copier leases anywhere.